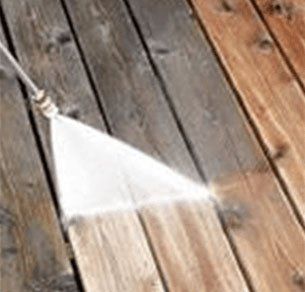 The elements can be tough on the outside of your house. It's not quite as simple as cleaning the inside of your home. Every once in a while, you know you have to clean your driveway, porch, walkways, and/or the side of your house.
But it's not an easy job to do without a pressure washer. If you want to skip the major investment for a tool that you're only going to use a couple times a year at most, consider hiring an experienced professional to do the job for you. In the area of Birmingham, AL, that means hiring Perfect Panes LLC.
Pressure and Power Washing Company in Birmingham, AL
Here at Perfect Panes LLC, we can pressure wash whatever needs to be cleaned – the side of your home, stone, brick, gravel and concrete patios and driveways, front and back porches, wood and composite decks. Looking to clear your property of pesky pollen? We can help with that.
Our experienced team knows how to handle the power of our equipment. We use a surface cleaner, so we won't damage your grout and can safely clean brick and stone patios. Additionally, we can remove any mildew from your property.
Call Perfect Panes LLC in Birmingham, AL
At Perfect Panes LLC, we're a locally owned family company that is both licensed and insured. We've been in business since 2005 and our co-owners have worked in this field for more than three decades. Many of our employees have been with us since the beginning or close to it, so experience is a strength for us.
We're also an honest and dependable company that has built a good reputation in our community by being detail-oriented in our work. Give us a call today at 205.369.4447 to set up an appointment for a free estimate!